Bass Guitar Tuition

I am available for one-to-one private tuition, in students' own homes. Study areas include technique, instrument knowledge, scales and arpeggios, rhythm studies and basic reading skills (see tuition video clips on Videos page). Beginners are welcome, and I offer optional coaching for bass guitar grade exams (see tuition video clips on Videos page). I hold a current Enhanced DBS clearance, and have Public Liability insurance via the Musicians Union. Tuition fees are currently £30 for a one-hour lesson, and £18 for a half-hour lesson. I offer a half-price (£15) introductory trial lesson of one hour.
History
I first started playing bass at the age of 17, on a self-taught basis. After performing regularly as a semi-professional with pop/rock covers bands through the 1980s, I decided to expand my horizons by taking professional bass guitar lessons in 1990. I then spent four years studying with Joe Hubbard, one of the foremost bass guitar teachers in Britain (and still teaching today).
In 1991, I commissioned a hand-built 6-string bass guitar, to be constructed by master craftsman Jeff Finch. A fretless 6-string bass was later built for me by Jeff Finch in 1995.
For a period of twelve years from 1992, I was a full-time musician and member of several bands, playing folk, country, ceilidh and soul, among others. I was also involved with originals projects, particularly the North London based Naked Angel, who recorded two self-financed albums and ran a regular monthly music event for original acts in Crouch Hill. Naked Angel also ran children's music workshops, ranging from one-off sessions of music-based activities at holiday clubs to a fully-funded songwriting and recording project conducted over two terms at a London primary after-school club.
From 2004, I returned to performing as a semi-professional musician, playing with various ceilidh bands (in particular the South West based Jellied Reels), and I took up private bass guitar teaching for a while. This included coaching students for bass guitar grade exams.
I am now a full-time musician once more, looking to both perform and teach regularly from my present base in the East Midlands.
Affiliations
I am a member of both the Musicians Union and the Registry of Guitar Tutors, and am qualified to Grade 8 level. I am also registered with MyGuitarLessons (http://www.myguitarlessons.co.uk/brian.jenking).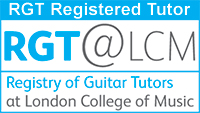 I am available for regular work, in performing, recording and teaching. I have playing experience in a variety of styles and am accustomed to learning large amounts of material, either from recordings or from written scores, and to playing with chord charts. I also have some studio experience.

Newsletter
Join our newsletter for updates
Guest Book
Edit this text to display whatever you want to your users.
No blog posts yet, check back soon!
Post Feedback